YOUR MONEY IS GOING TO:

The Heart and Lung Transplant Trust (Victoria) Inc. is a not-for-profit association whose membership consists of heart and lung transplant patients, recipients, their carers and families.

Our vision is for a bright and active future for all those involved with or in need of a heart or lung transplant. We actively encourage organ donation and support The Alfred Hospital Melbourne, the transplant team, patients, recipients, their families and carers throughout the journey. 

Formed in 1994, five years after The Alfred Hospital performed its first pioneering heart transplant, HLTTV is managed by a committee of dedicated volunteers who have each experienced the heart or lung transplant journey. We are a partner of DonateLife and are a Deductible Gift Recipient, so donations of $2 and over are tax-deductible.
You are secure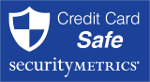 We Accept


Processing Payment. Please wait...